How To Forgive Yourself for Something Terrible in Sobriety
How To Forgive Yourself
One of the biggest drivers of relapse in my own history was an inability to forgive myself. Much of my past drinking was a result of the shame parade that stomped through my brain 24/7.
It felt endless and it always started on time, the second I woke up after a night of drinking.
Maybe you're familiar with this parade.
It's the barrage of thoughts that race around your aching, dehydrated dome. It's the "thud thud" of conversations, text messages, and actions you can't take back from the night before. It is rampant anxiety that makes you want to jump out of your skin.
Eventually, I got stuck in a cycle of drinking to forget the horrible things I did, said, or thought while drinking.
Unable to Find Forgiveness
You ever sit down to have a nice meal with friends or family and things are going great? The food is good, the conversation is lighthearted, and then BAM! All of the sudden your shame pops up.
"Oh hey! Nice little dinner you're having here. Remember that time you got drunk at dinner with your ex's parents and made a complete ass of yourself and told his mom that she needs to cut the cord?"
You wince.
You're no longer fully present in the meal. Instead, you're trying to stamp the thought out of your brain which seems to add to its power. You could pour yourself a glass of wine and try to chill out a bit, but we all know where that will lead.
So you're stuck with this stupid memory during a lovely dinner party that is now just a tiny bit ruined.
You're sick of your brain, its insistence on sneak attacking you with stuff you'd rather forget, and frankly, you're exhausted of beating thoughts back a million times per day.
I get it. I also get why it makes you want to say "[email protected]*$# it" and just start drinking again.
Hiding from Unwanted Thoughts
In the past, the slightly easier way to deal with thoughts you don't want to have was to drink them away. Happy thoughts in a glass!
But we all know that drinking away problems never ever actually works. In fact, it often makes those problems louder.
That horrible thought you are trying to drink away might pop back up after you've had a few to say hello when you're extra emotional and incapable of handling it properly.
Cue the drunk dial/texting and emotional unloading!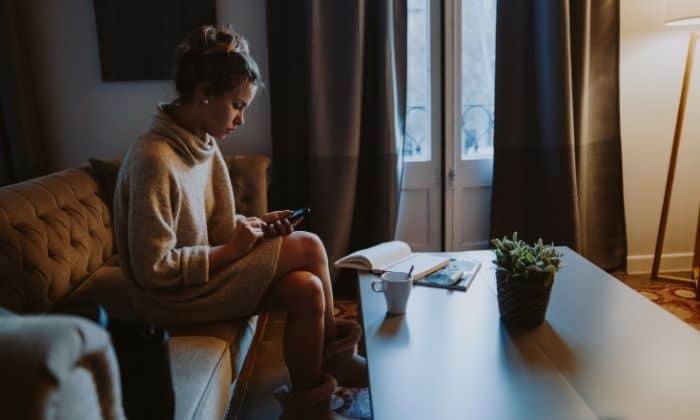 It's kind of like mold on your walls. You see it there, in the corner. It's horrible. It's going to take a lot of work to fix. Who knows how bad it REALLY is once you tear open the wall and take a peek inside.
You know what's easier?
Getting some paint, even some paint that promises (falsely) to remove the mold, and cover it right up. Done. It's like it's not even there!
That mold is going to come back up. It's going to spread. It's going to make your nice little paint job chip and bubble up.
But you keep right on painting and before you know it, the problem is too big and you're too sick to properly take care of it.
Bad memories and thoughts are the molds in your house and it's high time you open up your walls, assess the damage, and do the hard work necessary to make your home livable again.
End metaphor.
Learning To Forgive Yourself
For those of you in AA, this is a Step Eight and Step Four power combo and it is A LOT.
As a caveat, I am not going to go through this from the vantage point of working "the steps" because I'm not qualified to do that and I won't pretend otherwise, but I may pull from some of the Big Book's
wisdom on these topics.
First, let's get real about these intrusive thoughts. I'm nearly 5 years sober and I STILL get hit with those shameful-thought-sneak-attacks.
I honestly believe this is a normal part of the human experience. The difference is that now they don't have as much power over me as before. I can forgive myself and genuinely mean it. And THAT'S where I want to help you get to.
So let's dive into some hard facts to get started.
Acceptance
There's a reason the Serenity Prayer is so widely known.
"Lord grant me the serenity to accept the things I cannot change, the courage to changes the things I can, and the wisdom to know the difference."
One of the greatest gifts you can give yourself is a little bit of grace and resignation to the fact that the past is the past and you can't do anything about it.
Have you screwed up every relationship, friendship, or familial bond in your life? Have you done or said awful things? Hurt people who didn't deserve it (including yourself)? Lost your job? Never did much with your life?
What's done and done. That's the hard truth of it. You could host a pity party every day, but where would that get you?
If your son wants very little to do with you because you used to go out and drink instead of attending his games, what good is ruminating on all the times you let him down?
You're torturing yourself and, honestly, STILL not doing anything to help your relationship with your son. If you're going to forgive yourself, you have to deal with what you've done in a healthy way, and that includes the painful parts of sobriety.
Getting started with self-forgiveness
Now you may be thinking, okay that's all well and good but tell my brain to start accepting these things so I can get a little peace!
Acceptance is not an "on and off" switch, my friend. Wish that it was. Like anything else worth having in this life, it takes practice and patience.
Here's one of my personal shame points – I am NOT where I want to be professionally and I know that I spent over a decade working a job I hated, burning bridges, and now I'm staring down 40 and starting completely over.
I see social media profiles of friends or acquaintances who did not do that with their lives and think, "that could've been me!"
But it's not.
Comparing myself to them achieves nothing.
Okay, so I messed up my twenties and early thirties. I'm not getting those years back, so what can I do NOW to start making up for it?
Then I focus on ACTIONS I can take to improve what I've got right now.
I also try to find the silver lining. Maybe had I not taken the route I did, I wouldn't be married to my husband or have my daughter.
Regardless of how bad the journey was, it got me here, and "here" isn't too bad at the moment.
This is not easy stuff by the way. Oh, you lost custody of your kids due to your drinking? Yes, you can't go back and undo that, but it's also okay to acknowledge that it's a big, heavy thing to carry around. I would never suggest otherwise.
Forgiving yourself is going to take WORK. You need a lot of love and support right now and no one could blame you for constantly thinking about it.
What I am suggesting is that you redirect as much of that energy as possible into actionable steps you can take to repair your life and the damage you've done.
Own it but don't wallow in it.
Step 8 of the 12 Steps deals with making amends, owning your bullshit, and asking for forgiveness. That's important work to do. Hey, you've done some bad things in your past and drinking probably had a lot to do with most of it.
It doesn't mean you're a fundamentally bad person. But you have some things you need to take care of, my friend.
I've personally not done Step 8 in any formal way because I don't have a sponsor and I'm not in AA. But I have gone through a similar process in my own life.
Take an inventory. What thoughts keep popping up to ruin your day? What keeps you up at night?
Write them down in a journal. Own up to them. What did you do to cause this and DO NOT focus on what anyone else contributed? This is about you.
Here's another shame point of mine – I used to go full Jekyll and Hyde on my husband when I drank. I picked fights that he would never be able to win. Now I can certainly look back and identify valid reasons that I may have had issues with him at the time, but I don't let that excuse my behavior.
When these thoughts pop up, there's no "yeah but he really…"
I'm responsible for myself. I can repair the damage by apologizing, forming a better relationship with him, and making sure that I'm doing my part to be a good spouse. Anything outside of that is a separate issue.
Don't dwell – you'll drive yourself crazy.
Once you start down the path of owning your behavior, the WORST thing you can do is start feeling sorry for yourself or play "woe is me."
"Oh, I'm such a horrible spouse because I did and said these terrible things to someone I love."
Nobody wants to attend that pity party, my friend. Especially not people who have been dealing with you at your worst.
You can't take it back. You can only apologize and become a better person starting from now. That's how you make it up to them. If, when, and how people choose to forgive you is outside of your control.
This is exactly the kind of thing I work through with my therapist because these feels are so challenging and working through them with a trained professional is the best thing for you.
Related Posts:
Managing overwhelming shame throughout the process.
If you're really down in the dumps and can't see anything positive about yourself, forgiveness is going to feel impossible. If you don't see yourself as worthy of forgiveness, you're not going to receive it.
Here's the thing. There might be VERY good reasons you can't see anything positive about yourself. Perhaps you've made a proper mess of your life. Doing bad things does not inherently make you a bad person, though.
You have some work to do and you can start by doing for others.
If you're haunted by regret and shame, the best thing you can do right now is start challenging that narrative with behavior changes.
You can't change the fact that you've been a selfish prick for the past ten years, but you can be a better person starting today. Volunteer. Sign up to help others. Do something for another person without expecting a single thing in return.
And then keep doing things like this until the old you starts to crack.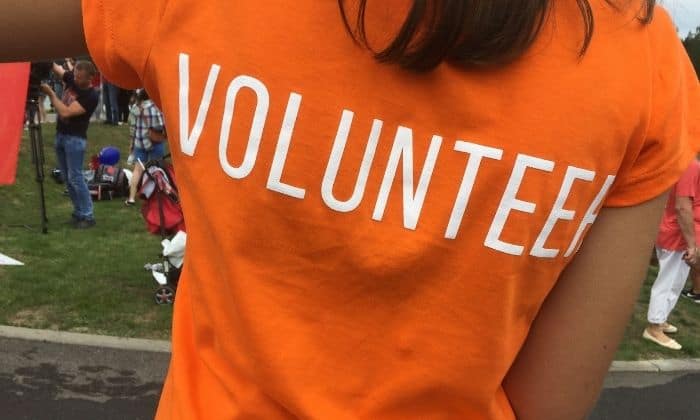 Distract yourself from yourself.
I was never able to forgive myself by actively trying.
The more energy I put into forgiving myself, the more I wound up focusing on the things I needed to be forgiven for and that is precisely what I was trying to avoid.
Oh, and I tried it all. I visualized forgiveness, meditated, made mantras, stared in the mirror whispering "I forgive you. I forgive you."
It occurred to me that I was spending all of my time trying to force a square peg through a round hole. Even though WHAT I was trying to do was honorable, it didn't help me.
Here's what did.
I found something else to care about. In September 2017, I gave birth to a baby girl and learned how to become a mother. I quit the job I hated and started working on this blog full time.
It became a passion project, and from there I began to learn about other things that sparked my interest. It gave me a reason to get up in the morning, something I have never consistently had in my life.
These things were effective for a couple of reasons.
1. I had something else to put my energy into besides my own, terrible feelings.
The more you can get out of your own head, the easier it will be to start forgiving yourself.
If you're spending time learning a new skill or doing something that reaches and supports other people you're going to start feeling better AND start changing the way you see yourself.
People do this in a variety of ways.
Some join gyms and get heavy into fitness. They start meeting goals for the first time in their lives and find a group of supportive people to belong to. Other people take up a new hobby and become really good at it.
Find little things you can do to grow – whether it's by learning, or getting in shape, or developing a new skill. These tiny achievements will help you see yourself in a more positive light. The collective impact is life-changing.
2. I found things that gave my life meaning
Yes, I was distracted by learning how to design a website and connecting with new readers, but I was also fulfilled by it. Even the days I wanted to tear out my hair because I couldn't figure out how to do something technical, a part of me loved all of it.
I got to do things I never thought I could do. The story in my brain has always been that I'm a technophobe. Websites, graphic design, code – those things were too hard for me. I didn't have the aptitude.
Turns out, that's not true
I got a chance to prove something to myself and for the first time in who knows how long, I didn't give up. I saw it through and you know what? It boosted my self-esteem and feelings of self-worth.
The best part?
People connected to my work. I was helping them and that made me feel like I was finally doing something to add value to the world.
And that's what you need.
Whether you add value by transforming your physical health and inspiring others to do the same or learning how to make beautiful art, everything positive that you do for yourself and others is going to help chip away at the idea you have about who you are and what you deserve from life.
Why doing good helps you forgive yourself.
The more I found ways to occupy my time with things that helped others and made me feel good, the more I started to see myself as someone capable of happiness and worthy of forgiveness.
Oh, this must be the REAL me that's been hidden away all this time. What a relief!
Once you begin to create an identity that is separate from your drinking and mistakes, you'll be able to start forgiving yourself in meaningful ways.
It's easy to get wrapped up in depression, guilt, and shame about the past when we have nothing else in our lives. So fill your life with better stuff.
Do things that will get you closer to genuinely believing you having something to offer this world. You can't trick your brain into believing you are good and worthy. You have to DO things that make it so.
Give it time…and therapy.
You didn't become an alcohol-addicted train wreck overnight and you won't undo it that quickly either. It. Takes. Time. Whoever tries to sell you some "easy steps to love yourself" BS is scamming you.
You're going to get there with tiny changes over extended periods of time. This is why I also recommend therapy as a tool in your sobriety toolbox.
I mentioned it already, but it's worth repeating. This is a tough journey and you could use support from a professional to help you sift through the emotional wreckage.
Curious about talk therapy but have no clue where to start? Or maybe you've tried counseling in the past and had a negative experience. Access should not be a roadblock to help. Learn how you can find a good therapist at a reasonable cost.
Don't expect this process to be a straight line. There will be days where you feel positive, energized, and like you can take on the world. AND there will be days when the shame parade is running all day and night in your brain.
It's the nature of the beast but in no way a reflection on your recovery.
We all have bad days when we are way too hard on ourselves.
Your job is to start doing things now that give you an alternative to the narrative in your head about yourself. Something you can point to and say, "See, I'm not this hopeless person. Look what I was able to do there."
And then let the forgiveness come.