Why Quitting Alcohol Can Feel Like Grief
The first time you realize you truly need to quit drinking can be an emotional rollercoaster. There's fear, apprehension, anger, and doubt (among others). It's normal to direct these feelings inward.
You're scared to quit or not sure you're ready.
Maybe you're pissed off at yourself (and the world) that it's come to this. Or perhaps you go back and forth with yourself about the idea altogether. Is it really that bad? Maybe you just need to cut back or take it easy for a while.
But there's one emotion we don't talk about nearly as often – grief.
For better or worse (mostly worse), quitting alcohol is very much like ending a relationship. Even though it's an abusive one, it is a relationship we clung to, that has been with us at celebrations, breakups, after a tough day at work, and on lonely nights where there was little else to do.
The thought of parting ways with it forever hurts. And it's okay to admit that, to say it out loud.
It's okay to miss alcohol.
Even though it's not remotely worthy of missing, we do. Sometimes we feel shamed by the missing. Why would you miss something that has done so much harm? It's complicated, and we should have a way to talk about it.
Sobriety is a serious commitment.
It's not that you simply miss drinking, it's that you miss the entire experience of it.
Alcohol is often the glue in social situations. It's part of our culture (sometimes). It plays a key role in our little rituals – a glass of wine after dinner, a toast to a newly married couple, the hiss of a beer cap coming off as you fire up the grill.
It is normal to see alcohol as the star player in all of these moments and to be sad about leaving it behind. Yes, eventually you'll learn how to navigate all of these moments as a sober person, but for now, you just feel like you're losing a friend, and that is okay.
Even though that friend is a total shithead. It's okay. And that's where grief comes in.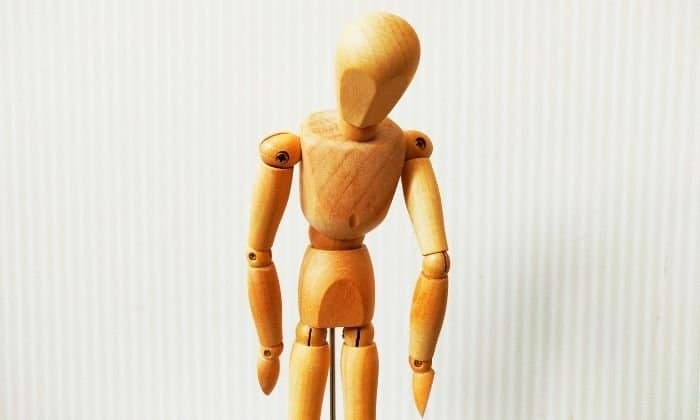 The 5 Stages of Grief
To understand why we grieve alcohol so intensely, it's important to examine the way grief operates.
The five stages of grief are as follows:
Denial
Anger
Bargaining
Depression, and
Acceptance
Although these stages were originally developed based on the loss of a loved one, it has been shown to be effective in understanding other types of losses as well, including our favorite chemical crutch.
Denial
Denial is the first stage of grief and it is a defense mechanism that helps humans deal with loss by keeping us in a state of mind where we do not have to face the reality of the situation.
When it comes to our relationship with alcohol, it is not uncommon to stay in this stage for a long time, even years.
But it's also true of when we quit drinking alcohol.
Despite knowing better, we become convinced that it's really not that big of a problem and someday we'll be able to drink in moderation – that sobriety is temporary.
Anger
Anger in this stage is mostly directed inwards in order to punish oneself or others for causing pain in the situation.
In early sobriety, we're angry with everybody, but mostly ourselves.
What is wrong with me? Why can't I drink like a normal person? If XYZ would not have happened, it never would've been this bad. I'm a piece of shit.
Fueling this anger is the level of discomfort we're forced to contend with without alcohol. We're on edge. Everything devolves into a hair-trigger response.
If only we could drink! And then we beat ourselves up because we know we can't and that's not fair. We miss alcohol and the sweet relief we believe it can give us.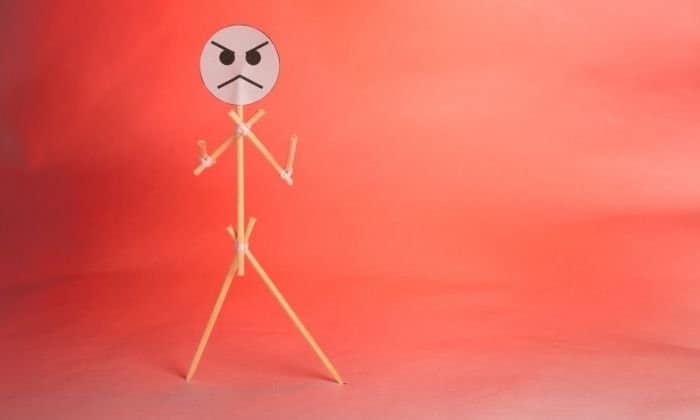 Bargaining
Bargaining is the stage where humans try to make deals with higher powers in exchange for things they cannot otherwise change, like getting back a lost loved one or avoiding future pain.
I promise God, if I can just have a couple of beers tonight, I'll do better tomorrow.
We might even fall down to our knees and fix our gaze upwards begging, negotiating.
If You take away this problem for me, I'll be a better spouse, a better parent, a better son/daughter. I'll volunteer more. I'll do anything!
We're desperate for divine intervention to transform the part of ourselves that abuses alcohol. If there's a miracle out there, we want it. Anything that allows us to drink normally.
Depression
Depression is when the loss is finally accepted and all hope of reversing it is gone. This can lead to profound sadness but is necessary for the healing process.
A better word for this stage might be despair. You know you can't possibly carry on drinking, and it hurts. Depression in early sobriety is completely normal, as is feeling like you'll never truly enjoy life again.
Acceptance
Acceptance is when we are able to live with and deal with our loss in a healthy way. We find ways to cope and move forward in life.
When it comes to sobriety, acceptance often means you've found peace with the reality of your situation. You know you can't drink anymore and now you're ready to forge ahead.
It doesn't mean things will be easy from here on out, but it means you've accepted your sobriety as necessary. You are ready to take action to make your life work without alcohol.
The Grieving Process is Not Always Linear
It is important to note that the five stages of grief are not rigid or prescriptive. You might jump between different stages several times before sobriety feels right to you. I certainly did.
Accepting sobriety also doesn't mean that you'll never miss alcohol again. You might get blindsided a twinge of nostalgia for the days when drinking was "fun" and uncomplicated.
We're human.
Overcoming an addiction is a tremendous turning point – like having a child, losing a loved one, or enduring great hardship. For a lot of us, our lives become defined by it. We think of things in terms of before XYZ event, and after.
That's perfectly normal, too.
And I think a part of us knows that when we first stop drinking and that's why it's so terrifying. And sad. Because it means you're closing a door for good, and we don't know what that will look like.
So if you are getting sober and experiencing grief over quitting, please do not feel ashamed or wrong for it. It is part of the process. It will go away, and then you will be free to live a new life.