Why Does Alcohol Make You Pee So Much?
Most people have heard the expression "breaking the seal" when it comes to drinking.
It's the idea that once you go to the bathroom after you start drinking, you can expect to be back frequently throughout the rest of the night.
The science on whether or not breaking the seal is actually a "thing" says it's probably not. However, that doesn't mean there's not something to the expression.
So why does drinking alcohol make you pee so much? Is it a big deal? Let's talk about it.
Alcohol is a Diuretic: Here's what that means
We've all been there.
You've been out at a bar or party, drinking your favorite alcoholic beverage and having a great time. But then, suddenly, you need to go to the bathroom… and you can't seem to stop. No matter how much you try to hold it in, you just can't help but let loose a steady stream of urine.
What's going on?
As it turns out, there's a scientific reason behind this seemingly mysterious phenomenon. It all has to do with the fact that alcohol is a diuretic.
But what exactly does that mean?
In short, a diuretic is a substance that helps promote urination. By increasing the amount of urine produced, diuretics help to expel greater amounts of water and salt from the body.
Alcohol is classified as a diuretic because it inhibits the production of a hormone called vasopressin (or ADH). This hormone helps to regulate the body's water retention, and its effects are particularly pronounced in the kidneys.
When vasopressin is inhibited, the kidneys are unable to reabsorb water as efficiently. This causes an increase in urine production, which leads to more trips to the bathroom.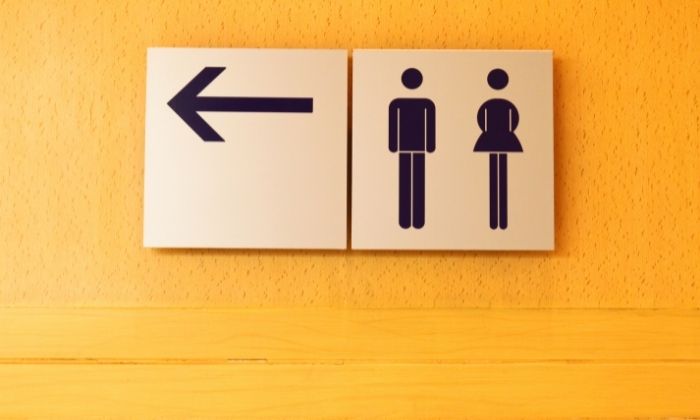 What increases the diuretic effects of alcohol?
If you are a drinker, you've likely noticed that some people break the seal and are lined up in the bathroom every 20 minutes, while others are able to carry on much more normally, no matter how much they drink.
What gives?
There are a few things that impact just how powerful the diuretic effects of alcohol will be on a person's body.
The strength of the alcohol. Higher alcohol content can translate to a stronger diuretic effect.
Hydration levels prior to drinking. A recent study showed that people who were slightly dehydrated before consuming alcohol urinated less than those who were better hydrated. That is not an invitation to dehydrate yourself before drinking, by the way. The dehydration will catch up to you the following day in the form of a terrible hangover
How often the individual drinks. People who consume alcohol regularly are less likely to experience the diuretic effects of drinking than those who don't drink as often. Their body is more accustomed to the presence of alcohol.
Age. Individuals over 50 are less susceptible to alcohol's ADH-suppressive effects.
Alcohol Is Also A Known Bladder Irritant
After consuming alcohol, especially in sizable amounts, your bladder can feel, well, a bit more sensitive than usual.
Alcohol irritates the lining of your bladder. So, even with a small amount of urine, the bladder feels the urge to empty itself right away. It's akin to the sensation of your phone vibrating in your pocket, signaling an urgent message waiting for you.
Hold it? Absolutely not.
We discussed the inhibitory effect alcohol has on ADH (Anti-Diuretic Hormone) earlier. Under normal circumstances, ADH instructs your kidneys to conserve water. However, with alcohol in the mix, this guidance is muted. The result? More water flows directly to the bladder, leading to those frequent restroom visits.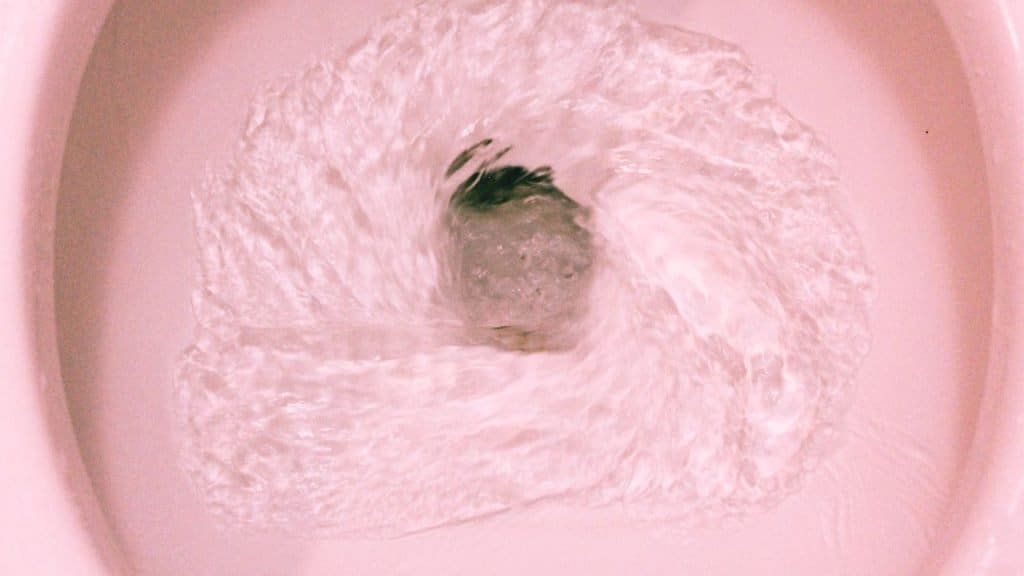 Beer is an especially bad culprit.
If you've ever gone a little too hard on the beer (oh hey, keg party), you probably noticed the bathroom visits are even more frequent than usual. It's not just in your head.
Beer has a number of bladder-irritating qualities.
It's acidic.
It's carbonated.
It's made with barley, wheat, and hops, which can trigger sensitivity in some people.
The alcohol content is just high enough to suppress ADH but low enough that people tend to drink a lot of it.
For a much more entertaining recap of why alcohol (including beer) makes you pee so much, I recommend the following video:
Long-Term Impact of Frequent Urination from Alcohol
Consuming alcohol frequently takes a major toll on your kidneys. In addition to increased urination, alcohol also causes dehydration and electrolyte imbalances. Over time, this can lead to serious kidney damage.
Excessive alcohol can actually alter the shape and size of the kidneys. Swollen kidneys tend to go hand in hand with liver disease. It's not that one causes the other, but the combination of cirrhosis and swollen kidneys can have fatal consequences.
The diuretic effects of alcohol impact the levels of three key minerals in the body: sodium, potassium, and phosphate. That's bad for a number of reasons.
1. Sodium and Hyponatremia
Hyponatremia is when sodium levels in the blood become abnormally low. For healthy people, this usually happens when they drink too much water too fast and their kidneys can't keep up with excreting the excess.
But alcoholics are at increased risk for hyponatremia because of the diuretic effects of alcohol. When you urinate frequently, you also excrete sodium. This can lead to a dangerous drop in sodium levels, which can be fatal.
Some side effects include impaired mental activity, neurological symptoms, and seizures.
2. Potassium and Ketoacidosis
Potassium is another electrolyte that's impacted by alcohol consumption.
When you have too little potassium in your blood, it's called hypokalemia. This can lead to a condition called ketoacidosis, which is when ketone bodies build up in the blood.
Ketoacidosis is a serious condition that can lead to diabetic coma or even death. Symptoms include abdominal pain, nausea, and vomiting.
3. Phosphate and Osteoporosis
Excessive alcohol consumption can also lead to a drop in phosphate levels, which can have an impact on bone health. Phosphate is essential for the development and maintenance of healthy bones.
When phosphate levels are low, it can lead to a condition called osteoporosis, which is when bones become weak and brittle. This increases the risk of fractures.
Alcohol and Urination: The Bottom Line
Alcohol can have a major impact on your urinary system. The diuretic effects of alcohol can lead to increased urination. Whereas peeing every 15 minutes seems like an innocuous enough side effect of drinking too much, it's much more problematic than people realize.
Frequently consuming large amounts of alcohol can cause dehydration and electrolyte imbalances. Over time, this can lead to serious kidney damage, or worse.
If you drink alcohol, it's important to monitor your intake and make sure you're not subjecting your body to more than it can handle. And if you're experiencing excessive urination, let that be a sign that it's time to cut yourself off and go home.
Curious about your drinking?
The following quiz is called the AUDIT, which is short for Alcohol Use Disorders Identification Test. It's used by medical professionals to assess your risk for alcohol dependence. Curious about how your drinking habits stack up? Take the assessment.
This is not an official medical diagnosis nor is it medical advice. Rather this is for informational purposes only. If you have any questions or concerns, share your results with your doctor.
Related Articles